Selected Works by Claudia Keelan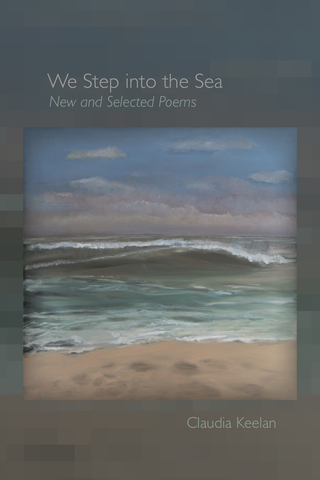 We Step into the Sea collects over three decades of work by one of the most singular voices in contemporary American poetry. It tells the story of a lyric poet who both probes and sheds the self in search of a "we," not to belong to, but rather, to care for, to serve: "I will hold us safely together,/ we will consider the falling whole." In these poems of passive resistance and active celebration, we are given a panoramic view of a poet who insists that experimentation is an ethical imperative, one that will help us forge a kingdom of compassion that runs counter to empire. From her home in the desert, Keelan sees an alternative beauty that resists "the beauty of human enterprise, its folly, from above/ Greening a desert." She sees instead "the glory of the red rocks," and in this gift of a book, she shows us this glory at the very moment when we most need to see it for ourselves.
—Sasha Steensen
ECSTATIC EMIGRE: AN ETHICS OF PRACTICE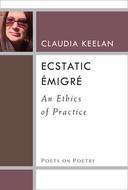 Most think of an émigré as one who leaves her native land to find home in another. Claudia Keelan, in essays both personal and critical, enlists poetic company for her journey, engaging both canonical and common figures, from Gertrude Stein to a prophetic Las Vegas cab driver named Caesar. Mapping her own peripatetic evolution in poetry and her nomadic life, she also engages with Christian and Buddhist doctrines on the virtues of dispossession.
O, Heart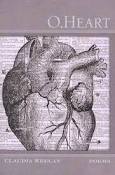 "At the center of this fabulous tale of the human heart a tale at once historical, scientific, musical, literary is a wrenched lyric cry, the cry of a particular woman in a particular place, the place uncharted, the woman floating between the remembered ecstasies of youth and the unforeseen rigors of age: I break my heart all by myself. Like the tutelary spirits she conjures Bronte, Dickinson, Bowles,Claudia Keelan prefers the heart broken, and the extravagant, multi-voiced drama of O, Heart is itself the evidence that, once broken, the heart is never alone."
--James Longenbach
Truth of My Songs: Poems of the Trobairitz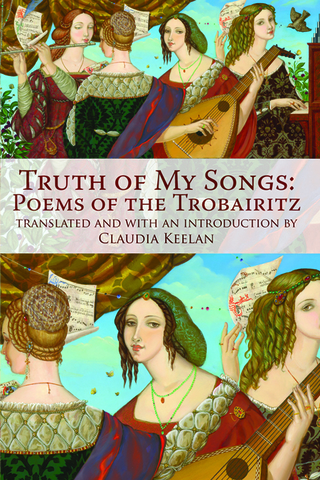 "Move aside Arnaut Daniel and troubadours! Keelan rummages in the shadows of the 12th CE Occitan and pulls out the lesser-know but intense, luric poetry of the trobairitz.The brillance of her translation is in the range and detail of voices..."
--Mani Raom Translator of Bhagavad Gita
Utopic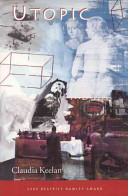 "These are beautiful, anguished political poems. They emerge from a Southern past, and a Western desert present in whose palpable solitude Keelan writes for both herself and the many. Her language, as language, is intended to create change through a deliberate evenhanded musicality; but the poems are also desert-air-clear as to meaning. Utopic is an unanticipated accomplishment."
--Alice Notley
The Devotion Field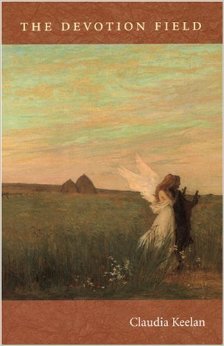 "Claudia Keelan's The Devotion Field fully confirms the promise of her earlier books, especially the recent Utopic. The quotidian world of what seems to be things, "dog food and soil," "dust and bits of paper," flows naturally and luminously into the world of ideas, which becomes even more palpable. 'Into the possibilities of the next page,/ Or more nearly, another day.' The transit, returning us to where we always are, is breathtaking."
—John Ashbery
The Secularist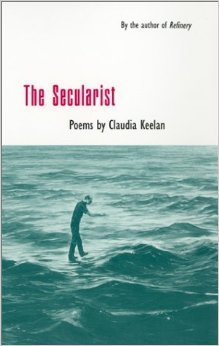 "The urgent intensity of Claudia Keelan's poetry is driven, it seems to me, by a peculiarly American desire: to inscribe the place of spirit, the positive site of belief, without embodying a specific religious faith...Her work is eloquent, unironic, and persuasive."
--Ann Lauterbach